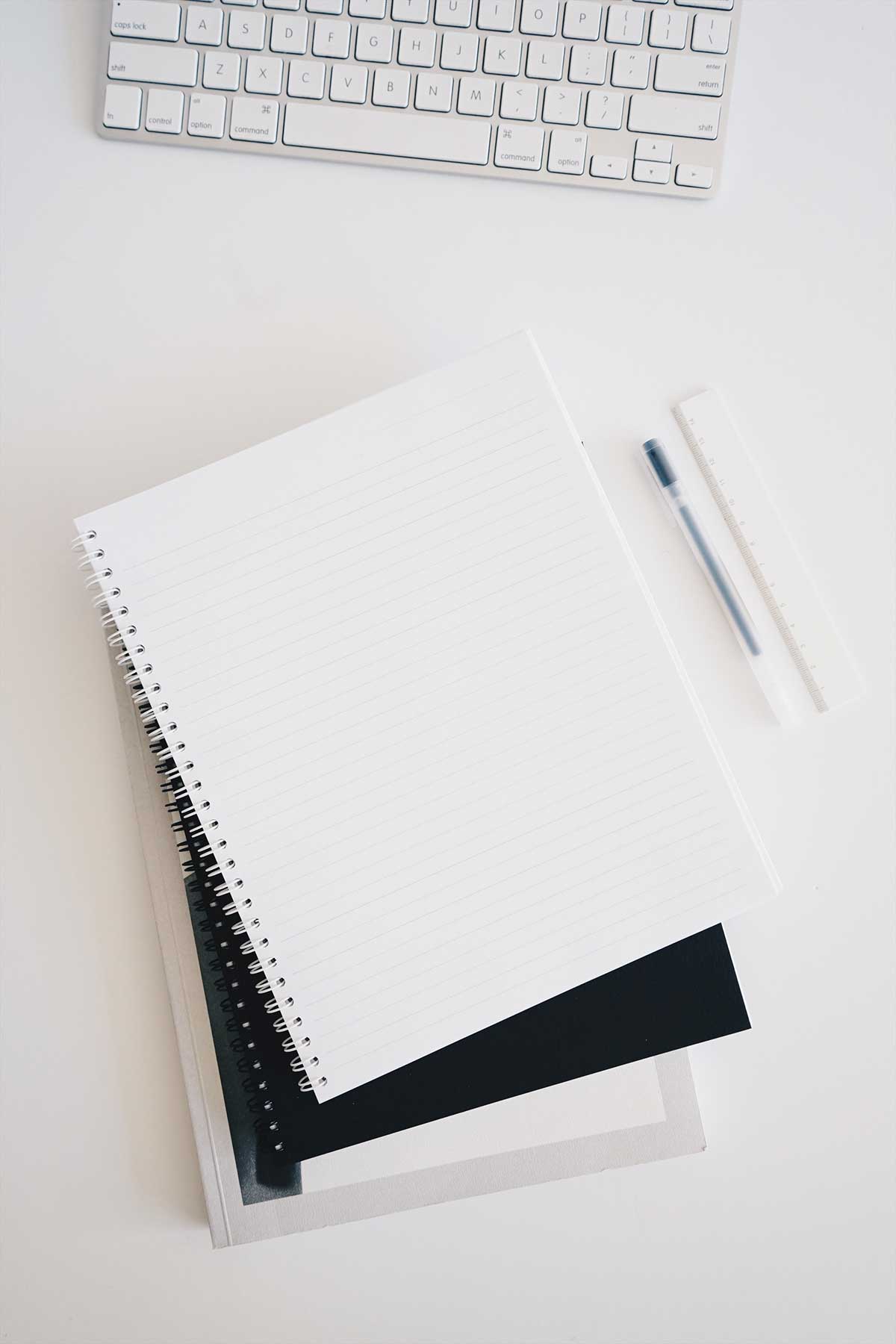 How it works
We're here to help you navigate the increasingly complicated process of building a brand, monitoring a trademark for conflicts, and maintaining registration with the USPTO.
---
Order your first trademark filing
Clark & Bellamy charges a discounted attorney fee for Y2TM subscribers.
Tell us your story
Y2TM subscribers have monthly access to counseling and consultation to build a stronger brand.
Develop new brands
Y2TM provides a complimentary trademark search every year to look at new projects and protect new brands.
Identify conflicts early
We'll use advanced automated systems to look for competitors that might dilute your brand.
Control legal costs
From discounts on flat fees to included legal services for renewal and monitoring. Y2TM helps disperse legal costs.
---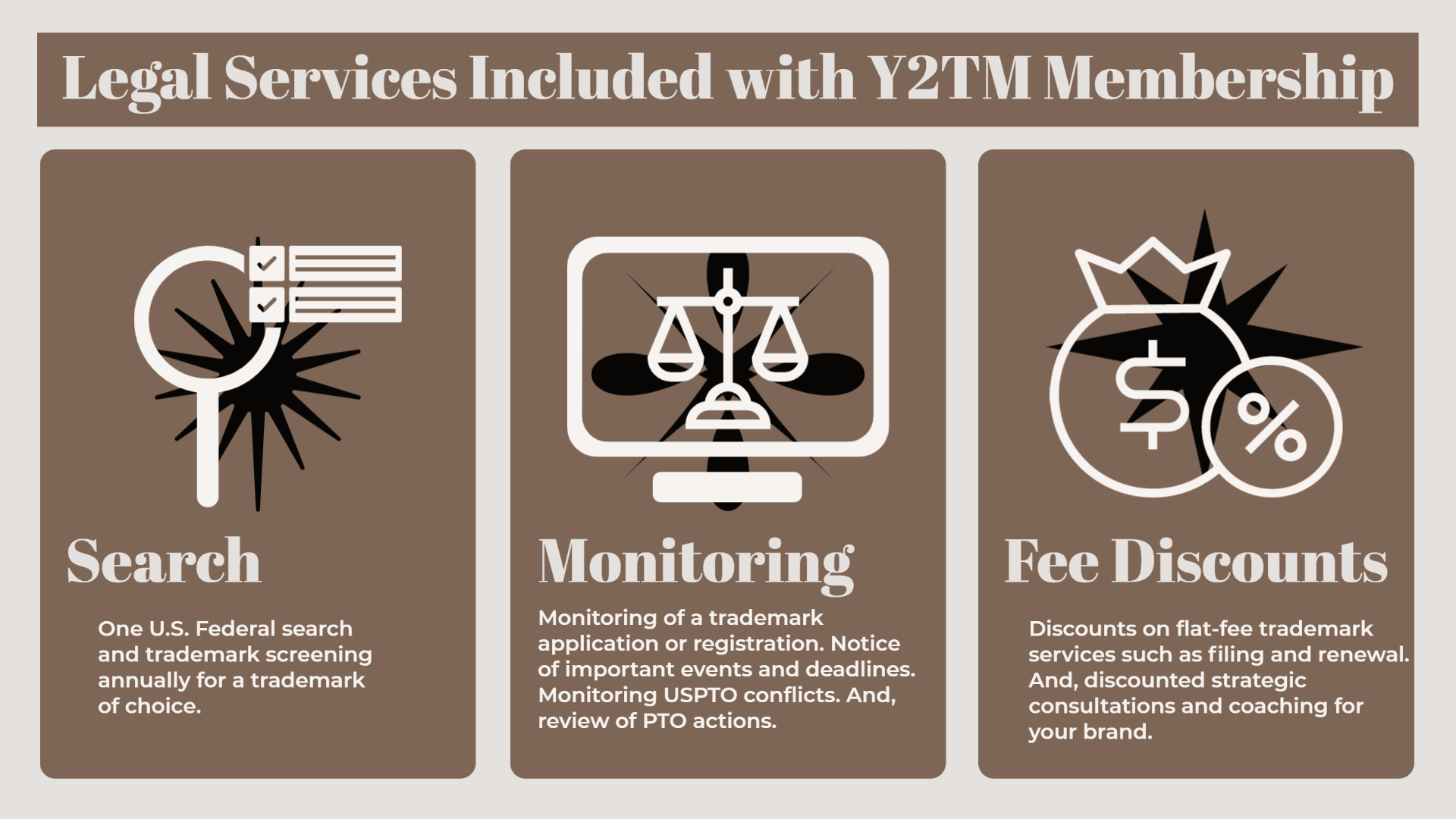 Search, Monitoring, + Maintenance
Discounts on trademark applications for each subscribed mark
Monitor the USPTO for conflicts and similar marks
One additional in-house trademark search annually
Attorney maintains the registration of your mark for the life of the subscription by sending reminders and filing section 8 declarations and section 9 renewals as needed*
* Plus filing and handling fees per class, subject to our Trademark Terms of Engagement.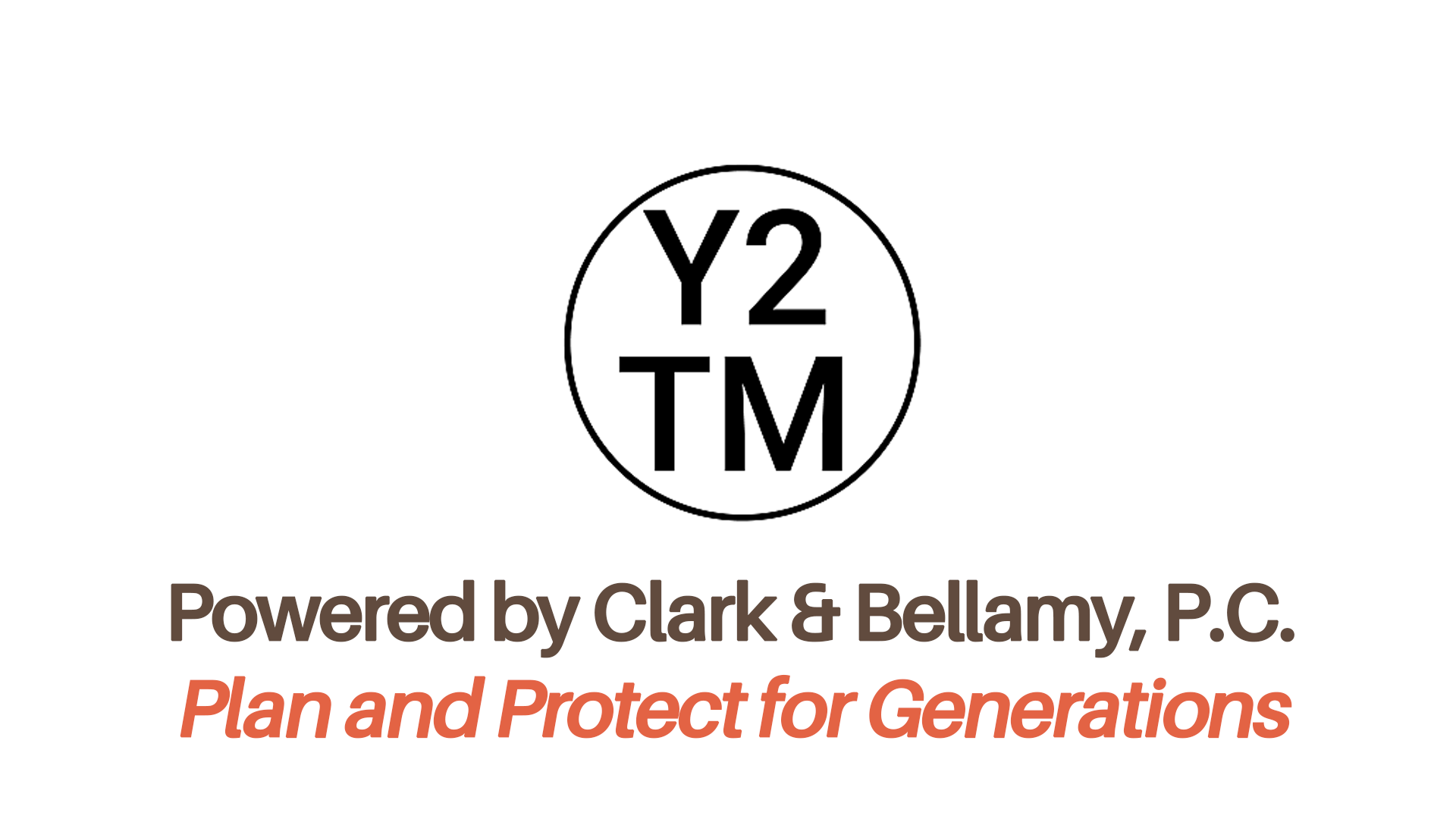 Consulting, Coaching, + Support
A one-hour strategic trademark consultation annually
A Trademark Attorney to answer questions via email
Monthly 15-minute consultations to support brand development
Mastermind-style discussions available with a trademark attorney to brainstorm marketing and ideas to develop your business and brand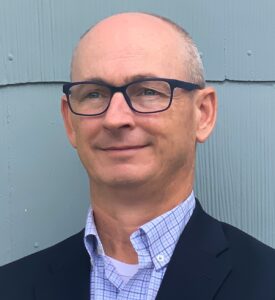 Your Clark & Bellamy trademark attorney is Brian Bellamy. Brian is a registered patent attorney and has practiced intellectual property law since 1994.
Brian is an excellent intellectual property attorney.
– Howard Paulk / Wiggins Creek, Ind.
Brian is a respected leader in his community and an intelligent and thorough attorney.
– Brian Noyes / Fulton Co. Schools
Start a new trademark with Y2TM
You'll pay the discounted attorney filing fee, and we'll put together a customized quote for the USPTO fees for each class of goods and services your project needs. Let's build something together!
Get a free no-obligation trial of Y2TM with a new trademark application. Cancel anytime!
Unsure about the benefits of Y2TM?

We offer affordable flat-fee packages without a monthly commitment.

Search & Consult Package

Search, Opinion, and Consultation

One-hour strategic legal consultation
Comprehensive U.S. trademark search and opinion
Saves $50 by combining the search and legal consultation

Standard – Search + Filing

Standard Combination: The Search Package, plus U.S. Trademark Filing (save $199)

One-hour strategic legal consultation
Comprehensive U.S. trademark search and opinion
Saves $199 by prepaying for the trademark filing services
Trademark filing for your first trademark choice
Discounted trademark filing for a logo or second brand
Minor USPTO Office Actions handled for free
Application monitoring throughout its lifetime

Enhanced Combination: Standard + a Reply to the USPTO

Enhanced. The standard package, plus a reply to a significant USPTO action on the application and Y2TM benefits for one year. (save up to $1416)

One-hour strategic legal consultation
Comprehensive U.S. trademark search and opinion
Save up to $749 by prepaying for filing + major action reply
Trademark filing for your first trademark choice
Discounted trademark filing for a logo or second brand
Minor USPTO Office Actions handled for free
Application monitoring throughout its lifetime
Attorney researches, drafts, and files any legal argument needed to overcome a significant USPTO action
One-year Y2TM subscription (a $468 value)