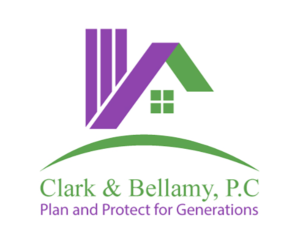 The firm focuses on the following areas of law:
Estate Planning, Real Estate Law, Business Law, and Civil Litigation
William Clark has trained in accounting and law and is an attorney skilled in business and real estate transactions, estate planning, and civil litigation.
Closings, Wills, and Probate
William provides real estate closings and handles complex wills, estate plans, and probate matters. He can handle everything from your property transaction, elder care plan, or business needs to your injury, auto accident, or contract dispute.
Intellectual Property Law – Trademark, Patent, and Copyright
Brian Bellamy has trained in engineering and law and is an attorney registered with the USPTO. Brian provides patent, trademark, and copyright services.
Trademarks and Brand Protection
Brian provides intellectual property legal services to clients in South Georgia, Middle Georgia, North Florida, and the United States and internationally. In 2022, the firm launched the Y2TM membership to monitor and protect brands.
Brian Bellamy focuses on the following areas of law:
Brian will help you avoid wasted investment and protect your trademark in the more competitive and interconnected world.
---
What's your brand identity? Can you protect it? Let's discuss how to make sure you build for value and success.
As commercials say, "Do you have an idea that needs protection?" Call to avoid unscrupulous invention firms.
Hard work and creativity deserve the reward. Let's chat about how to protect your artistic expression.
Once you have a trademark, it's time to build a strong brand. Stay on top of registration, renewal, and infringement.
William Clark focuses on the following areas of law:
William's will help you navigate the increasingly complicated process of protecting your estate, business, or real property.
---
What are you looking to build? Let's chat to see if our team fits the project well.
Let's look at your property's details and discuss how to work with our team.
Get informed on the range of issues that affect your life. We want you to make intelligent planning decisions.
Make transferring assets from a loved one to family and friends as accurate and smooth as possible.